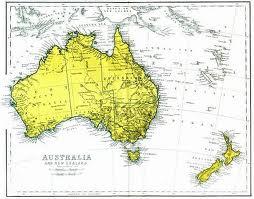 There's a lot going on with asbestos around Australia, and beyond.
It's a good time to remind you that Airsafe offers asbestos testing Australia-wide. While most of our on-site work happens in Sydney and New South Wales, our laboratory is happy to test samples from anywhere in Australia.
So whether you're renovating a bathroom in Melbourne, replacing a roof in Brisbane, or tearing up lino from a kitchen in Perth, send your samples to Airsafe, one of Australia's most experienced, NATA-accredited testing laboratories. With our lightning-fast turnaround times, we can often get results to you faster than a local competitor!
In the meantime, here's a quick roundup of asbestos news from outside NSW.
Asbestos still present in Canberra homes after removal program
Finding your home is contaminated with asbestos is bad enough.
But imagine finding out your home is still contaminated after being assured that the asbestos was removed — by a government-funded program, no less.
That's what's happened to some householders in Canberra whose homes were contaminated with asbestos from loose-fill insulation installed by the benign sounding company Mr Fluffy in the 1960s and 1970s.
Loose-fill insulation is a particular concern for asbestos exposure because, as the name implies, it's easy for asbestos fibres to circulate in the air. It's an inherently friable form of asbestos with a high level of toxicity.
There were more than Canberra 1,000 homes affected. During the 1980s, the Commonwealth Government funded an asbestos remediation program to remove asbestos from the affected houses. But since then, around 10 families have found their homes still contained asbestos.
The ACT Government is now looking at paying at least $10,000 per family for emergency remediation and accommodation. Meanwhile, the chief of the Asbestos Safety and Eradication Agency has called for the asbestos-contaminated homes to be demolished altogether.
Asbestos concerns for Melbourne's East-West Link project
Meanwhile, in Melbourne, possible asbestos contamination in soil has become one of the many issues plaguing the controversial proposed East-West Link road tunnel.
Independent inspections of the planned construction sites involved in the $8 billion East-West Link have found potential contamination sources including asbestos in Royal Park, from the demolition of housing after World War II.
Other potential contamination sources include bacteria and viruses from the Melbourne General Cemetery, and dirty water from the former Fitzroy North Gasworks.
While the Victorian Government has assured the public that appropriate safety measures are in place, the prospect of contamination only adds more uncertainty to a project that has been heavily criticised for its expense and lack of transparency. A Friends of Royal Park spokesperson said "They're going to devastate the park, and this just adds to the issues."
Asbestos compensation to be reviewed in WA
Western Australia's Law Reform Commission is set to review its laws around compensation for asbestos-related illnesses and injuries.
Welcoming the announcement, UnionsWA secretary Meredith Hammat describes how under current laws, a person who has received compensation for one asbestos-related illness can't return to court later on to claim compensation for another illness:
At present a victim of, for example, asbestosis who settled a compensation claim many years ago, cannot return to the court if another asbestos related disease such as mesothelioma subsequently results in care and other needs as a result of asbestos exposure.
This "once and for all" restriction — which doesn't apply in other states — is a particular concern in Western Australia, which has a large number of asbestos victims due to its previously thriving asbestos mining industry, most notoriously centred around the town of Wittenoom. With asbestos-related diseases famously having an extremely long latency period (that is, in can be years or even decades after exposure before symptoms appear), it certainly seems unfair that compensation should be a "one time only" possibility.
New Zealand out of step on asbestos
Finally, let's look outside Australia. We've talked a lot before about the challenges facing Australian governments around asbestos, and the inadequacy of some of the responses that have come from those governments over time. So how is our close neighbour across the Tasman doing with its own asbestos issues?
According to the New Zealand Ministry of Business, Innovation and Employment, not well. A new report criticises the handling of asbestos in New Zealand as out of step with other countries, including Australia.
According to a discussion document released by the Ministry, there is a lack of consistency in how and where asbestos samples are taken, as well as a lack of clarity around who decides whether asbestos is classified as friable.
The discussion document also criticises the level of asbestos training of maintenance workers in New Zealand. It says that because they are generally not trained in asbestos, they often don't recognise it on a work site and can transfer particles to their vehicles or homes.
As in Australia, asbestos was frequently used as a building material in New Zealand, so it's concerning that the country doesn't seem to have reached even the limited level of asbestos awareness and regulatory consistency that we see in Australia.
Airsafe services available Australia-wide
While the amount of asbestos work going on in NSW keeps us pretty busy, we like to keep in touch with what's going on around Australia and the region. And we're always happy to help out when we can with advice, not to mention our NATA-accredited asbestos testing service available Australia-wide.