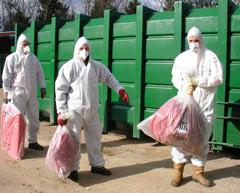 In our article about the proposed new Asbestos Safety and Eradication Agency, we welcomed the move to establish a national plan around preventing asbestos-related disease. But we also warned that the plan was likely to run into budgetary pressures and other complications, especially if a deadline is proposed for the removal of all asbestos.
It turns out we're not alone in these concerns. In an excellent story on the ABC Environment website, waste management reporter Alex Serpo outlines some of the complexities that stand in the way of an easy solution to our country's asbestos problem.
Make safe asbestos disposal free?
Serpo starts with the widespread problem of illegal dumping. In fact, Serpo suggests a relatively simple solution to this problem. He recommends that other state governments follow the lead of Western Australia by exempting safe asbestos disposal at landfills from government charges.
This is a move Airsafe would certainly support, as we're all too familiar with the temptation some of our industry's less scrupulous operators feel to cut corners when there's money involved. Although it's a pity these people aren't motivated by the desire to do the right thing, making safe disposal free would remove most of the incentive to dump asbestos illegally.
Better coordination between states needed
A more complicated problem is the lack of effective coordination between states. Serpo writes:
It's safe to assume that as you read this asbestos is being transported from NSW to Queensland, maybe even from the "sustainable" Barangaroo development, due to the difference in landfill taxes between the states. Asbestos is fine dust – it is a bad idea to transport it even a kilometre further than needed.
We couldn't agree more! The recent harmonisation of Work Health and Safety Regulations between states is a good start, but much more can be done.
Proper funding is a must
Finally, Serpo reiterates the need to adequately fund any asbestos eradication plan. He refers to a damning report by the Queensland Ombudsman about asbestos management during the recent post-flood cleanup.
In fact, the Queensland Government themselves have made a submission to the Commonwealth Government warning that the new National Plan doesn't contain enough provision for the costs of asbestos cleanup. Whether or not you believe that there's an element of alarmism in this submission (as the ACTU claims), there's no doubt that efforts to eradicate asbestos will be subject to the usual political squabbling and grandstanding around budgets.
If Australia is to take asbestos seriously, we'll have to find a way to see past short-term politics. Recent revelations about asbestos contamination at Villawood Detention Centre are one more chapter in a growing list of asbestos scandals. For Australia's state and federal governments, complacency about asbestos is no longer an option.